As an education sector professional, it's a great time to be around. The sector and its allied industries are witnessing an unprecedented era of growth … seemingly everlasting. As we stand in the third millennium, it promises great rewards, both monetary and social, to those willing to take the plunge. Not only does a general consensus exist in the people of this nation that the only viable solution to our problems lies in sustained investment in HR and education, but also we see concerted efforts by the authorities in the same direction.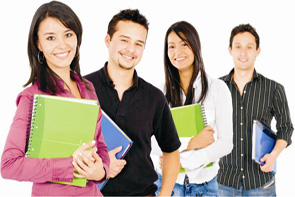 We, at Vision, are always making an effort to serve the student community. This website is another attempt of ours to serve them. We have tried our best to provide accurate and useful information in this site. It provides a comprehensive list of top business schools in India and serves to sensitize the student community to the relevance and importance of MBA education and management careers. It has been prepared to act as a guide for MBA aspirants. Various details regarding Admission Procedure, Written test, Tips on test taking, Group Discussion, interviews, etc have been provided in this site.
We welcome your suggestions towards improving the contents of this site for the next time and for our other ventures at email.